PAIN | JAMESON
Trust, Transparency & Longevity ©
Our Story
PAIN | JAMESON is a privately owned brokerage firm specializing in Commercial Real Estate Development, Investment Management, Brokerage and Public-private Partnership Consulting.
The PAIN | JAMESON real estate brand dates back to the 1950s, and today, continues to build upon the tradition of Trust, Transparency & Longevity ©.  We take great pride in developing creative solutions that enrich the lives of our investors and tenants, as well as local stakeholders and residents.
Development

80%

80%

Brokerage

60%

60%

Investment

50%

50%

Consulting

90%

90%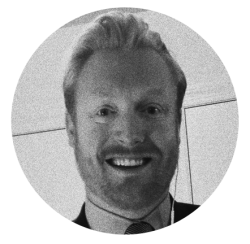 John J. (Jay) Jameson III
President & Founder
As a veteran of commercial real estate with over 15 years experience, Jay's knowledge includes many facets of management, sales, and development, including extensive experience taking advantage of public-private partnerships. Development specialties include: adaptive re-use, hospitality, multi-family, and mixed-use, often making allowance for private placement and JV opportunities to qualified investors.
Since 2006, Jay has successfully deployed $35M in private equity investments buttressing over $110M in industrial, mobile home park and hospitality investments. His particular areas of experience additionally include condominium formations, loft redevelopment, management/operational implementation, land assemblage and economic development incentives, including federal, state and local low-interest loans and grants.
A CCIM candidate, Certified LEAD-AP, and graduate of ULI's distinguished Center for Leadership program, Jay very intentionally surrounds himself with the brightest minds and principles accessible within the industry.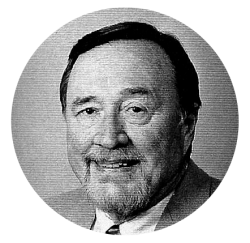 Richard A. Pain
Partner & Founder
Richard's career spans over 55 years of commitment to commercial real estate including tenant representation and consulting for a multitude of Fortune 500 companies. Richard has developed, sold or leased more than 260 office and industrial buildings totaling over 21 million square feet and developed six industrial parks and dozens of residential subdivisions.
Upon retiring from Grubb & Ellis Co. in 2002, Richard focused his interest in the assemblage of residential and mixed-use developments and completed joint ventures with combined development costs exceeding $100,000,000.
Considered by many as having one of "the most creative minds in the industry", Richard's vast experience in all phases of brokerage and development result in ingenious approaches and solutions to complex real estate transactions. Over the span of his illustrious career, its estimated Richard has overseen the conveyance of well in excess of $1 billion in real estate.